March 30, 2022
4 Ways to Improve your Company's Waste Disposal this Earth Day
Save money, save the planet. Check out these 4 ways to improve waste disposal for your business this Earth Day and beyond.

The world will celebrate its 52nd Earth Day on April 22. First recognized in 1970, Earth Day is an annual reminder for businesses, governments, and citizens to take a step back and re-evaluate the ways each impacts our earth. There are plenty of ways to celebrate Earth Day: hosting a trash clean-up, volunteering to plant trees, cleaning up community spaces, donating to charities that support environmental responsibility, and more.
For businesses, Earth Day also marks an important time to look at waste management processes for potential improvements. Here are four actions your business can take to dispose of waste more responsibly this Earth Day and beyond.
1. Educate yourself on current waste and recycling laws
The dangers of climate change are becoming increasingly clear. This has led many municipalities to pass new bills and laws to help slow the Greenhouse Effect. For example, California SB 1383 changes the way businesses must dispose of their organic waste. Failure to comply with this new law will be punishable by fines. Business owners should stay up to date on these changing laws—both state and federal—to stay compliant, avoid fines and reduce greenhouse gases. 
2. Conduct a waste & recycling audit
A waste audit can be performed by an internal team member or contracted out to a waste management consultant. Learnings from these audits can also lead to cost-savings on disposals by uncovering ways to dispose of or reuse waste more efficiently and responsibly.
3. Learn what can and cannot be recycled
To encourage proper disposal of trash, organic waste, and recyclables, the first step is education. Make sure your staff and customers know the proper receptacle for waste. Free signage and educational materials are available through the EPA and many state and local municipalities.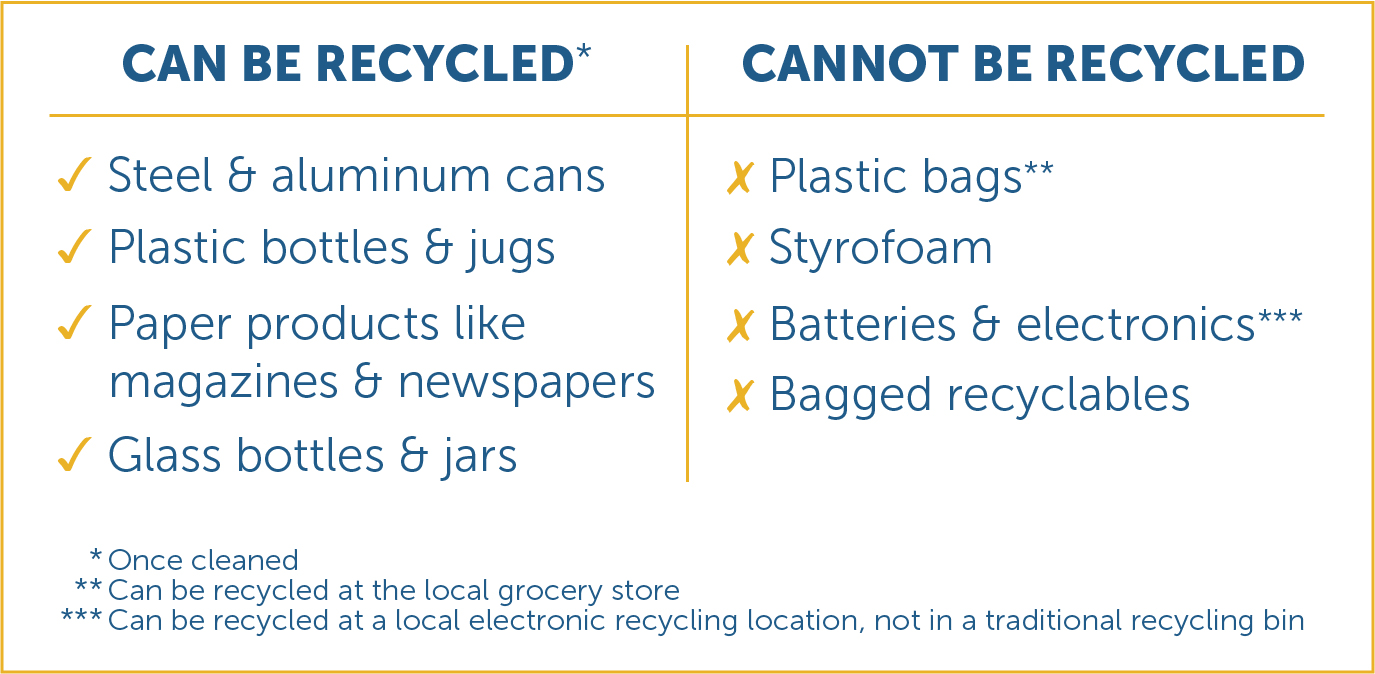 4. Ensure trash and recycling containers are meeting the needs of your staff & customers
Your employees and customers don't want to liter. If a business provides marked, conveniently located trash and recycling receptacles, they will use them. It takes a business less time to empty receptacles than it does to clean up litter, which can also give a business a negative image. The research found that when a person is within 10 feet of a trash can, the litter rate decreased by 10%. These receptacles can also be an extension of your brand by adding custom panels and/or choosing a receptacle in your brand color.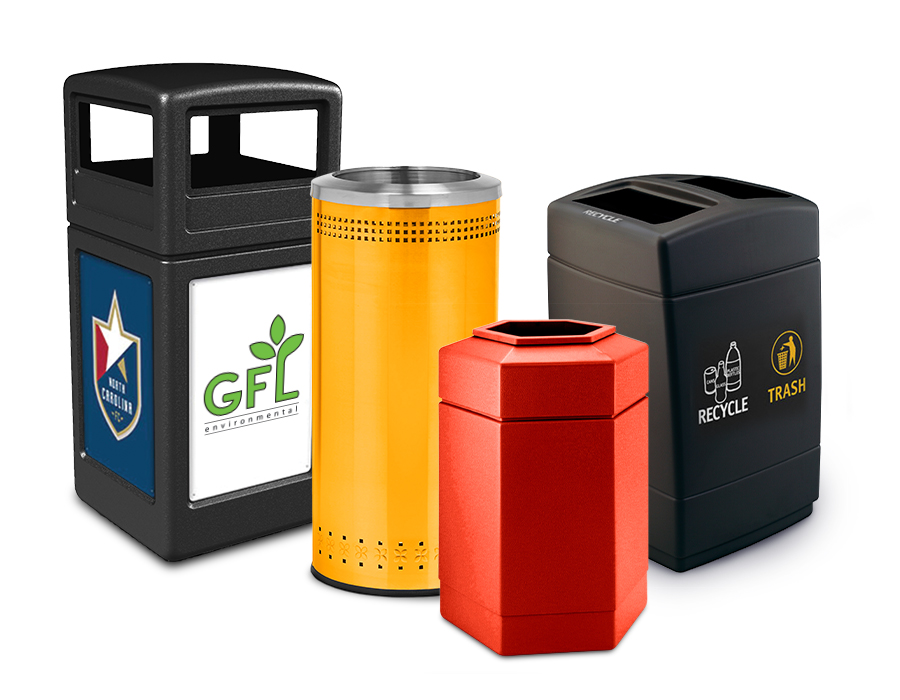 Commercial Zone offers businesses a full line of commercial-grade trash and recycling containers in stock and ready to ship along with customizable options. Check out our 600 unique product choices on our website or call 800-782-7273 to speak to one of our experts.