March 2, 2020
Case Study: Circle K Unveils Enhanced Customer Experience at the Pump
Commercial Zone's innovative new windshield waste stations promote safety and cleanliness.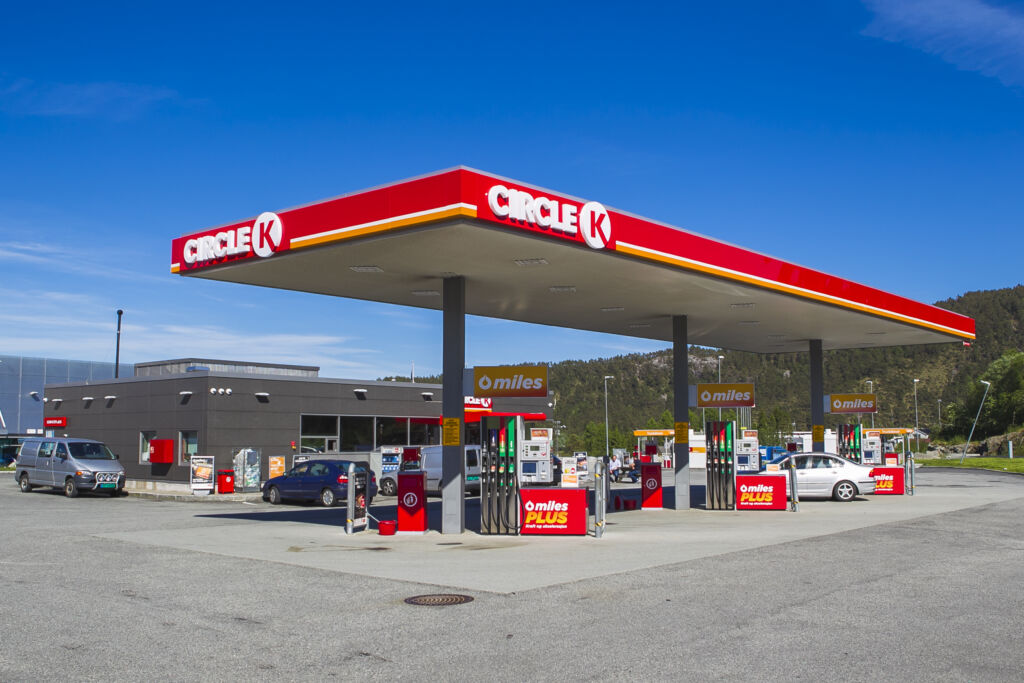 The Client
Circle K is one of the world's most widely recognized convenience store brands, operating a network of more than 10,500 stores in 27 countries.1 The company is known for its upscale in-store environment, which features standard convenience store fare alongside more unique items including prepared meals and local farmers market produce. Circle K is also committed to community engagement through contributions to local causes and partnerships to support youth and prevent crime.

The Challenge
Three years ago, Circle K developed a new global image program as part of a large-scale rebranding effort that has impacted nearly 5,000 stores in North America and more than 1,900 locations in Europe.2 As a trusted Circle K partner for more than 15 years, Commercial Zone developed a front-of-store program including waste and smoking receptacles and made some enhancements to the pump-island area to support Circle K's rebranding initiative.
Today, maintaining a unified brand and consistent look is still more important than ever as the company continues to grow and acquire new store locations. But Circle K is also tackling a new challenge. As consumer preferences continue to shift toward a more upscale aesthetic, the company is on a mission to replicate the upscale feel of its in-store environment by transforming the customer experience at the pump.
The Solution
When Circle K set its sights on improving pump-island windshield waste stations, they contacted Commercial Zone to spearhead what would become a year-long effort to research, design and test several new and innovative solutions.
Circle K had some initial consumer data indicating that health and safety were priority concerns at the pump. Customers saw the pump-island as a dirty and smelly place, and they dreaded getting gas on their hands during fill-ups. The company asked Commercial Zone to develop a new custom windshield waste station design to address those concerns.
"We knew that addressing pathogen issues was a health and safety priority for Circle K, and we had consumer data to reinforce that concern," says Sandi Dzirbik, Director of Sales at Commercial Zone. "With this data in mind, we developed an all-in-one solution with new features including disposable gas gloves, as well as hand sanitizer."
The Results
The unique safety features on Circle K's new windshield waste stations are the first of their kind for a product that has experienced little innovation beyond the industry standard. The journey to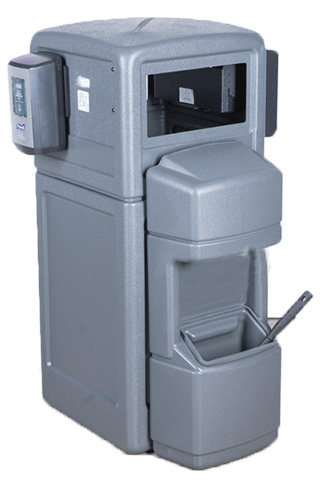 get there involved 10 different prototypes, which Commercial Zone tested with nearly 100 real Circle K customers.
Consumers responded positively to the new features, with one participant stating, "I haven't seen anything like this before with everything in one place; it's nice!" Another reinforced the importance of pump-island hygiene, saying, "If this service center didn't have the things it does here, I would leave and go elsewhere. Promoting cleanliness is important."
The product testing journey ultimately resulted in several modifications to Circle K's original windshield waste stations to accommodate the added mask, gloves and hand sanitizer features.
Commercial Zone is currently working with Circle K facility directors and fuel teams for product installation across its global store network and expects to sell over 20,000 of the new windshield waste stations in the next four years.
"Most convenience stores have a standard windshield waste center," says Dzirbik. "But we've made some significant improvements to this product to address genuine consumer concerns about germs. It was a great experience to partner with a client like Circle K for this project because they were so committed to enhancing their customers' pump-island experience."
Looking to evaluate your waste furnishings to create a lasting impression for your customers? Contact us today to find an option that's right for you.