November 12, 2019
Strong C-Store Profits, Weaker Key Growth Indicators
Despite strong overall sales numbers last year, c-store owners should be aware of some declining areas - and what the data may foreshadow in the months ahead. That's according to the annual Industry Report from Convenience Store News (CSN), which is one of the longest-running reports of its kind, highlighting c-store sector financial performance and offering a glimpse at key industry trends.

Our infographic below highlights some key insights from the report. You can get more details by reading CSN's full report, Industry Report 2019: Don't Let the Sunny Numbers Fool You (available for free download when you provide your email address).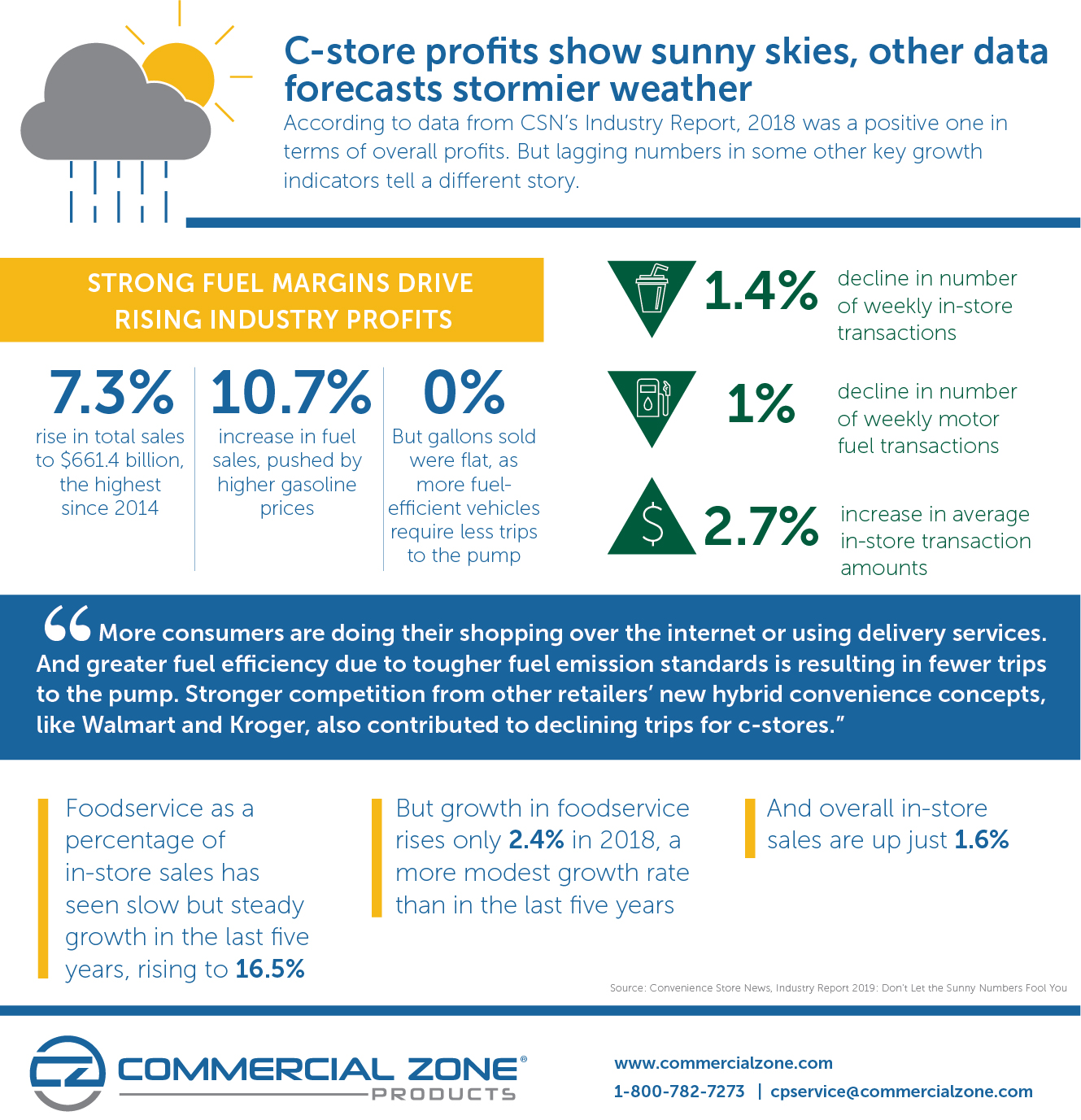 Has your gas station or convenience store experienced any of these trends in the last year? Let us know which ones!
And as you continue to improve your c-store and the experience you provide your customers; you can count on Commercial Zone to keep you up to date with the latest trends and provide you with the products you need to succeed. Contact us today.