October 2, 2019
Looking To Attract Health-Conscious Customers at Your Convenience Store?
Consumer interest in making healthier food choices is driving increased demand for new and different foods that offer a healthy alternative to traditional options. As this trend takes hold across the food industry, c-stores are looking at new ways to attract health-conscious customers.

Convenience Store News recently published an interesting feature on healthy food and beverage trends at gas stations and convenience stores. You can check out some key insights from the report in our infographic below. For more details, see the full report here.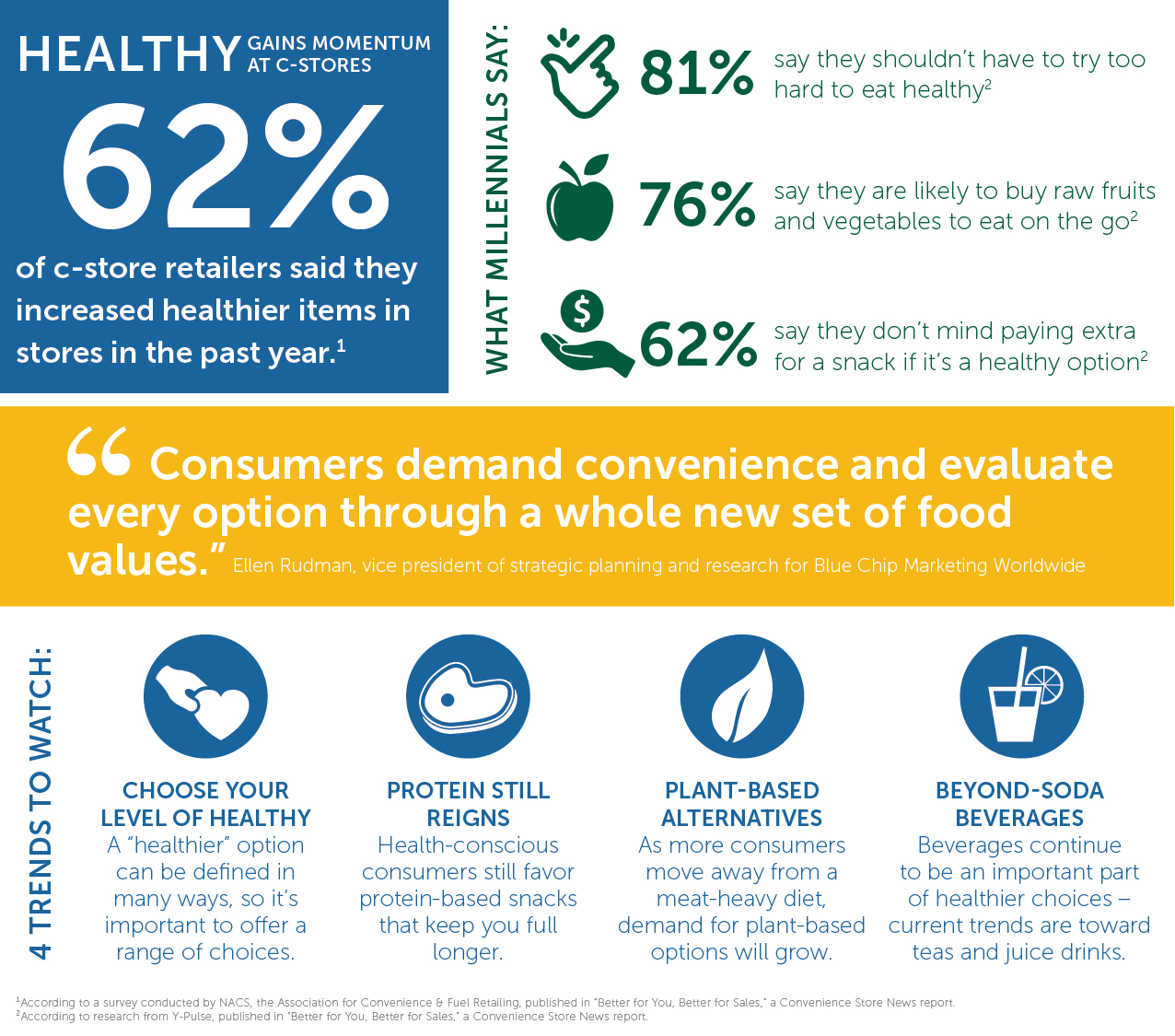 Merchandising healthy foods
As you think about these trends, consider how you merchandise these healthy foods. Commercial Zone provides an effective way to display new grab-and-go healthy food options in your store, with the FlexZone™ Standard Merchandiser. This fixture gives you the flexibility of both horizontal and vertical display options, combined with quick and easy setup and configuration.
And as you continue to improve your c-store and the experience you provide your customers, count on Commercial Zone to keep you up to date with the latest trends and provide you with the products you need to succeed. Contact us today to learn how we can help you.